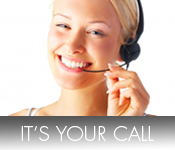 Up to 75% of all website traffic originates from organic, or "natural" Search Engine Result Pages (SERPs).

An impressive website offering the best product or the best service is hardly worth the expense and the effort if nobody can find it. If your site is not attracting visitors you have a problem. If you have the traffic, but no conversions, you also have a problem.

We focus on solutions instead: Let's work on your personal Online Marketing Strategy.
We're happy to explain everything, the whole process, every step, every little detail - as extensively or as briefly as you prefer.

Our target is to improve your bottom line:
By creating an Online Marketing Plan tailored to fit your particular needs.
By enhancing your site's search engine visibility.
By analyzing your competition and by implementing successful techniques which will result in increased qualified traffic.
By devising long-term strategies that will turn your site into a lucrative investment.
There cannot be a one-size-fits-all solution for Online Marketing, Search Engine Optimization or Search Engine Marketing since every business, every website and every situation is unique.

Contact us, let's talk strategy.
We want to know everything about your business and your online presence. What are your business goals? What SEO or SEM measures - if any - you have already taken. If you have an in-house development team. When was the last time your site was updated? And lots more. The more we know and the better we understand your business, the more efficient we will be in discussing, outlining and planning your future strategy with you. See "Online Marketing Plan: Determining Goals & Objectives".

It is up to you which steps you want to take to get your marketing or optimization campaign underway; but we recommend to start with an evaluation of the current status of your website (See "Website Audit") so we can provide you with a comprehensive report and create a strategy tailored to fit your business goals, your specific needs and your budget.
1-877-NINANET
(1-877-646-2638)