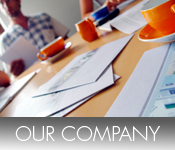 1998 was a pretty important year.
It's the year 0 (zero) A.G. (after Google) and somewhere in Austria a small company named ninanet site solutions is founded.

Back then, back in Austria, very few people had internet access. Only a handful knew about the technology behind it and even fewer had their own websites.

To educate and convince the then sceptical audience on the long-term effects and the importance of this new technology called The Internet, founder and EVP Nina Khoury started teaching internet-related classes, from technology basics, programming and security to marketing at WIFI Graz, a Technical College and the authority in forward and innovative thinking in Austria. She was also teaching at the University of Music and Dramatic Arts in Graz, Austria as a Visiting Professor and various other colleges in Austria.

After more than 6 years as an instructor and consultant, after teaching hundreds of students and assisting many clients in Europe, in 2004 Nina Khoury moved to the United States, ready to take on new challenges.

Since then ninanet site solutions, llc has worked on various projects for many clients, including Intel, HP and CISCO and many more.
...deliver high-performance online solutions for our clients.

Whether you are a new website owner looking for new ideas or an established online venture seeking to lift your conversion rate: We are here to help, every step of the way.
By phone:
Toll Free (in the US): 1-877-NINANET (1-877-646-2638)

By email:
sales@ninanet.com

Through our contact form:
Contact Form

By mail:
ninanet site solutions, llc
7437 S. Eastern Ave.
Ste #404
Las Vegas, NV 89123