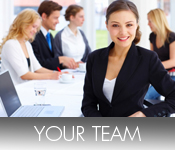 Your website is online, your project is live and you realize it is never really done. It's a work in progress. A new feature here, an update there.

Sometimes the changes are simple changes and the new features are easy to implement. And there is a freely downloadable version of what you need available somewhere.

Sometimes this is not the case. The changes require in-depth knowledge of the system, the code and its inner workings. You already spent countless hours trying to find "it" but simply cannot find exactly what you are looking for.

Every business has unique needs and requirements, and its unlikely that a one-size-fits-all solution will fit your particular situation.
Because a custom solution is exactly what you want and need.
Custom solutions serve one purpose: The one you specify. No overhead, no bells, no whistles, no long-term contracts, no upsells. They are as big or as small as you need them to be. You are in control.

A microsite to promote a new product? One of our specialties.
You want this pesky little contact form to do a little more or to look prettier? You got it.
An online client database for all your sales people? No problem.
FedEx shipping integration into your shopping cart? The whole shopping system? Just ask us.

If it has something to do with user interaction on the web, a simple contact form, a product database or a custom e-commerce system complete with payment gateway and real-time shipping integration, chances are we've done it before.

Let us know what you have in mind and how we can help your business grow!
1-877-NINANET
(1-877-646-2638)